Huntington
Indiana Tech began offering classes in Huntington in 2001 and moved to its current location in 2007. This location has an admissions office and four classrooms, including a computer lab.
Contact Info & Directions
2809 Commercial Road
Huntington, IN 46750
260.359.8324
Huntington Admissions Staff
Information for our Huntington admissions staff can be found below.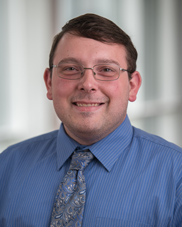 Skyler Rowe
Admissions Counselor
phone: 260.359.8324, ext. 5910
email: swrowe@indianatech.edu
office: Huntington